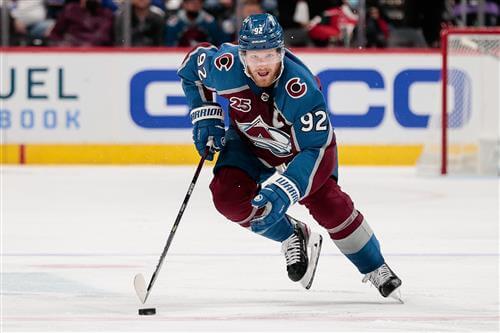 The St. Louis Blues are preparing to give a "full pitch effort" to sign Colorado Avalanche captain Gabriel Landeskog if he hits free agency later this month, reports NHL.com's Lou Korac.
Earlier this season, both Landeskog and the Avalanche stated they hoped to agree on a long-term extension. Colorado has over $25 million in cap space this offseason, according to Cap Friendly, but general manager Joe Sakic needs to work out new deals with several key players.
In addition to Landeskog, goaltender Philipp Grubauer, an unrestricted free agent, and defenseman Cale Makar, a restricted free agent, are looking to sign new contracts this summer.