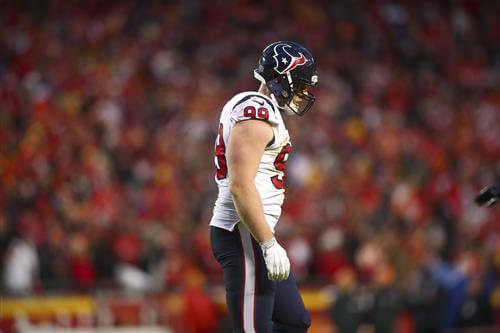 When it comes to massive deals and player movement, it feels like the NFL is only just getting started.
Antonio Brown recently joined the Tampa Bay Buccaneers, after all.
With the Nov. 3 trade deadline approaching, Brown's return to pair with Tom Brady feels like an appetizer. With a few head coach spots already vacant and the line clearly drawn for many contenders and pretenders, some blockbuster deals seem inevitable.
These are some blockbuster moves that could happen at the deadline and help reshape the league's current playoff picture, if not long-term future.
Washington Trades Ryan Kerrigan to Seahawks for 2022 Third-Round Pick
The Seattle Seahawks always seem linked to edge defenders.
So why not make one more link? Seattle has tallied just nine sacks through six games, with two of those belonging to elite safety Jamal Adams. Poaching a rental from a pretender to keep things rolling right along at 5-1 in the brutal NFC West would be ideal, provided the team can get creative with shifting available cap space around to make an addition work.
And Washington comes to mind as a pretender and one with an excess of pass-rushers, too. The rebuilding Ron Rivera-led team is 2-5 and has invested heavily in the position lately as it preps for a passing-of-the-torch moment, hence first-round investments in Montez Sweat and Chase Young.
Kerrigan, owner of four sacks already, is 32 years old and on the final year of his deal that has an $11.7 million cap hit. Washington probably wouldn't mind getting something in return for his eventual departure, and the Seahawks need all the help they can get to win the division.
Texans Trade Kenny Stills to Packers for 2021 Third-Round Pick
The Houston Texans are prime targets to start at least a mini-rebuild in the wake of firing head coach Bill O'Brien, whose tenure as general manager never panned out and is a big reason the team started 1-6 and only has roughly $7.7 million in cap space.