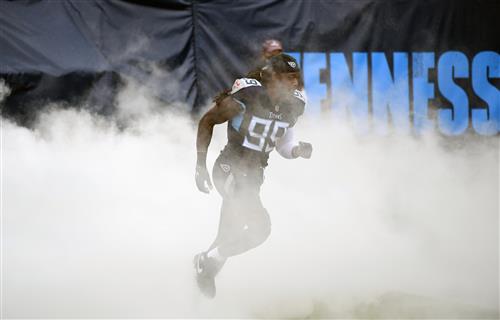 The Buffalo Bills may be planning more major moves to help the defense, a new report suggests.
After a busy start to free agency with a focus on retaining key players like Matt Milano, the Bills have taken a quieter approach in recent weeks, adding depth to key positions and signing players who may not make it beyond training camp. But Bleacher Report suggests that the Bills could still have a big signing in them, with a high-profile player in their sights.
The report, which identified potential free agency pickups for all 32 NFL teams, suggested that the Bills could target Jadeveon Clowney to make up for the loss of defensive ends Trent Murphy and Quinton Jefferson. The report suggested that the Bills could snag the former No. 1 overall pick on a multi-year deal and build an edge-rushing core alongside 2020 draft pick A.J. Epenesa.