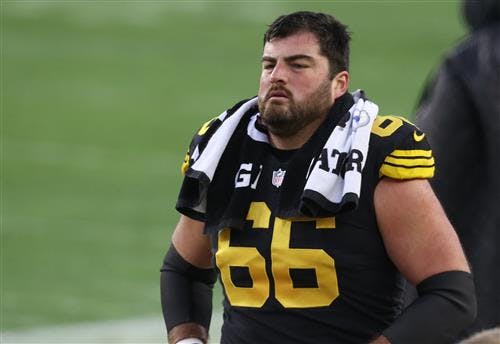 Every NFL roster is now down to 53 active players, and several accomplished veterans are unemployed as a result. Some will likely sign elsewhere soon, but those new free agents will also be competing with several notable players who were lingering on the open market even before Tuesday's mandatory leaguewide cutdown.
Let's take stock of them all.
Based on recent production, career trajectory and durability, here's a look at the top 11 players on the free-agent market as September gets underway in the new-look NFL.
QB Cam Newton
The highest-profile release on cutdown day came when the New England Patriots dropped 2015 MVP quarterback Cam Newton, who just hasn't been right in recent years and might be running out of gas as a 32-year-old passer.
Rookie first-round pick Mac Jones outplayed Newton in the preseason, making it difficult for head coach Bill Belichick to stick by a guy who can still dominate at times with his legs but has thrown just eight touchdown passes to 13 interceptions in his last 19 games dating back to his 2018 campaign with the Carolina Panthers.
Will he find another home quickly? It's debatable, but in Newton's defense, he did look more comfortable carrying the New England offense this summer than he often did in 2020.
ESPN's Jordan Schultz reported that the Dallas Cowboys could have interest in the three-time Pro Bowler as a backup, but it's also possible that he'll wait for an injury to open up a starting opportunity somewhere this fall.
WR Breshad Perriman
It's admittedly not a great sign if you're a wide receiver and you're unable to make the Detroit Lions' roster. That's what Breshad Perriman has to live with right now, but it's possible the 27-year-old first-round pick (2011) could still excel in more of a complementary role within a quality offense.
He might not be an ideal starter at this stage, especially considering his durability concerns, but Perriman did put up 234 yards and three touchdowns in a three-week span as a member of the New York Jets last November, and he compiled 419 yards and five touchdowns in a four-week span the previous December with Jameis Winston and the Tampa Bay Buccaneers.
We know he has the talent, and he's certainly had some encouraging stretches. Look for several teams to take a low-risk shot to see if he can finally put it all together in the right setting.
How 'bout a reunion with Winston in New Orleans? Keep in mind that, according to ESPN's Adam Schefter, the Saints won't have top receiver Michael Thomas for the first five weeks of the season.