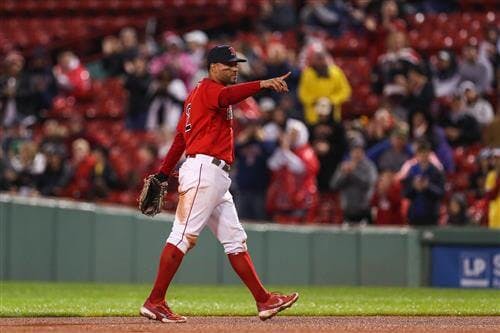 When the 2022 Major League Baseball postseason ends in a few weeks, some of the game's best players will be on the open market.
Those players have some tough decisions to make in free agency, but it will ultimately come down to fit.
This is where we share thoughts on the best and worst possible landing spots for the top 10 free agents in this 2023 class.
To be considered in these hypotheticals, it has to be teams that could credibly make a play for a top free agent, which automatically eliminates certain small-market, cellar-dwelling teams.
Let's take a look.
10. Willson Contreras, Chicago Cubs
Best: St. Louis Cardinals
Contreras has already considered replacing the retiring future Hall of Fame catcher Yadier Molina in St. Louis. While he holds a special place in Chicago as part of the Cubs' 2016 World Series squad, jumping ship to the archrival Cardinals makes sense.
Contreras is coming off his best offensive season and would fit in seamlessly with a Cardinals lineup already built to win.
He's talked to former teammate and close friend Jose Quintana, who was traded to St. Louis at the deadline, and seems open to the idea.
Contreras' career numbers at the pitcher-friendly Busch Stadium aren't great, but he had at least one hit in five of the six games he played there in 2022.
Worst: San Francisco Giants
The Giants have a need at catcher and money to spend. But their priorities should be re-signing Carlos Rodon and pursuing Aaron Judge.
Of course, the Giants should have enough money to try a combination of each of these options.
Joey Bart had been tabbed as the Giants' catcher of the future with Buster Posey retiring after last season. But this was a rough year for Bart, who posted the highest strikeout rate (38.5 percent) of any catcher with at least 250 plate appearances. He also had the third-highest strikeout rate of any hitter with at least 250 at-bats.
But Contreras should look to St. Louis, where there is a clearer vision than in San Francisco. Contreras also posts some of his worst numbers at Oracle Park, albeit a small sample size. His slash line is .137/.228/.157 with no home runs and just one RBI in 51 at-bats there.
9. Carlos Correa, Minnesota Twins
Best: Philadelphia Phillies
No offense to Minnesota, but Correa belongs somewhere with a little more flair and personality. That was really the only surprising part of him signing there before this season, that it felt somewhat dull and boring.
Correa is a big-market guy. How else would you explain his answer last month about his future with the Twins?
The Phillies are closer to contending than Minnesota, as evidenced by their current standing in the playoffs. They also need to shore up their middle infield, which has been a need for a while.
With commitments to Bryce Harper, Kyle Schwarber and Nick Castellanos, the Phillies have World Series aspirations. Correa will be one of the youngest shortstops on the market but also the most World Series-experienced.
Worst: New York Yankees
If the Yankees passed on Correa last offseason, when they really needed him and the market dictated he get a short-term deal, it will make less sense now with the cost presumably higher.
According to MLB.com's Mark Feinsand, the Yankees were hesitant with Correa because they did not want the draft penalties that came with pushing further into the competitive balance tax.
It seems like weak logic for not pursuing one of the game's best players at one of the most important positions, and a need particular to the team.
Correa is better served staying far away from New York, where he is still a villain as the most outspoken member of the 2017 World Series Astros team.