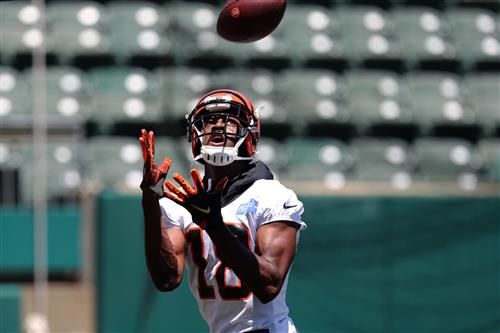 The Cincinnati Bengals know that star receiver A.J. Green is integral to their offense's success for the upcoming season. While he will be on the field in 2020, though, Green's future in Cincinnati might now be in greater doubt.
Cincinnati began its offseason by immediately placing the franchise tag on A.J. Green. Determined to keep the All-Pro receiver under contract, the Bengals guaranteed that he would return for the 2020 NFL season.
While the offense could surprise people in 2020, the team could now be at risk of losing Green next offseason. According to ESPN's Jeremy Fowler, Green is expected to sign his franchise tender then play out the season under the tag.