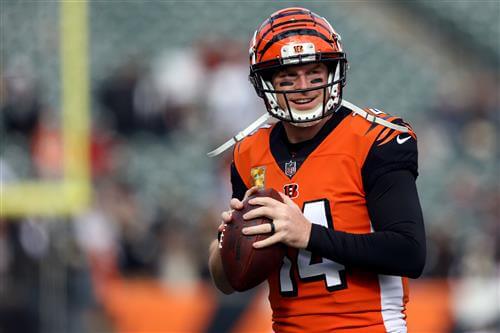 With pretty much all the quarterback chairs claimed just over a week into free agency, the prospects of the Cincinnati Bengals trading Andy Dalton for much draft capital have withered.
Perhaps, with several former starters still on the market (Jameis Winston, Cam Newton, to name two), might the Bengals reconsider keeping the veteran signal-caller on the roster as a mentor to their No. 1 overall pick (presumably Joe Burrow)?
NFL Network Insider Ian Rapoport reported on Wednesday's edition of NFL Total Access, which airs daily at 7 p.m. ET, that "all options are still on the table," when it comes to Dalton's future in Cincinnati, and that includes potentially bringing the QB back in 2020 and having him serve as the backup. At this point, nothing has been decided from Cincinnati's standpoint, Rapoport added.
The idea of Dalton returning is a slight shift from last month when the veteran signal-caller seemed destined to be traded or released to find a new home where he might compete for a starting job.