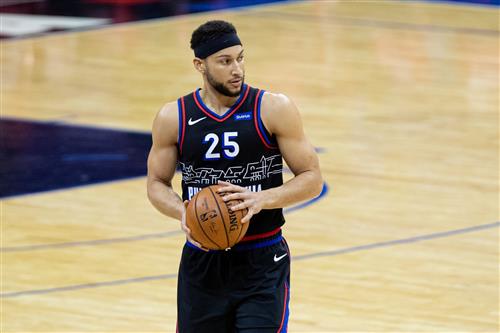 There are many teams still in play for Ben Simmons at this point in the NBA calendar. With regular-season games starting, it would be interesting to see Simmons sent away at this point. If he is, the Toronto Raptors could be a dark-horse team to make a deal.
Masai Ujiri is one of the best front-office minds in the game. He knows how to find the big trade that can help the Raptors improve. This is something that the organization might need after what was a lackluster season in the East.
The Raptors failed to qualify for the postseason and will be a new-look team heading into this year. Kyle Lowry is now with the Miami Heat and there will be new franchise players in Toronto, such as Fred VanVleet and Pascal Siakam.
Simmons could join that list if the Raptors pull the trigger on a deal. The asking price for Simmons has been steep and it is likely that the Raptors want to hang on to see a couple. Philadelphia might have to come down a bit to move Simmons.
If they do, it will be a big headache out of the way. Simmons' lack of productivity was a reason the Sixers underachieved in the postseason once again. This is something they are looking to avoid this time around as they continue to fight for a championship.
The Sixers are hoping to be one of the best teams in the Eastern Conference once again and they can do so by adding productive players for Simmons. Here is what a potential trade between the two sides might look like at some point moving forward.
Toronto Raptors Receive: G/F Ben Simmons, F Paul Reed
Philadelphia 76ers Receive: F OG Anunoby, G Goran Dragic, 2022 First-Round Pick, 2023 First-Round Pick Swap