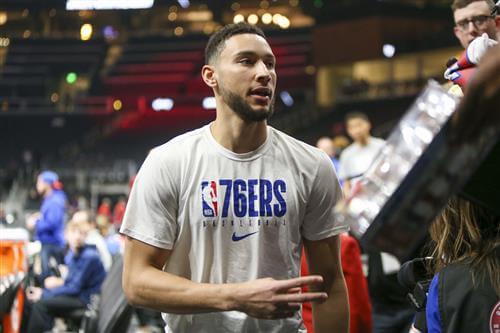 Did you have a Ben Simmons-Warriors marriage happening this offseason? According to a report, the Sixers star has cutoff all communication with Philadelphia, only going through his agent, making a push to play for Golden State.
It's worth noting, as the report does, that Simmons has absolutely zero leverage. So a Ben Simmons trade to the Bay seems… unlikely.
Obviously, this story is still developing and lord knows how true any of this. Everyone on the mean streets of Twitter knows the rules: Unless Woj or Shams tweets it, it's only a rumor. That's not to call into question Dumas' reporting or anything.