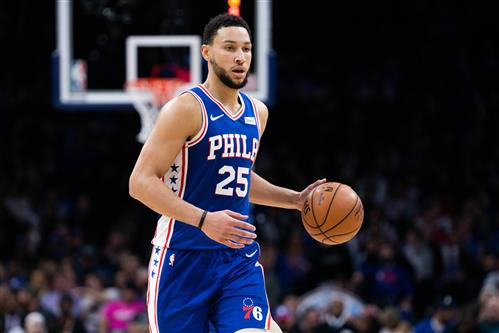 The Philadelphia 76ers have yet to make a decision on where they were going to send NBA All-Star Ben Simmons. The decision seems to be where and not if at this point.
Simmons cut off communication with the team and only arrived in Philadelphia to take his Covid test which was required by the league.
Simmons is interested in playing next season but it will not be in Philadelphia. This is something that will benefit both sides as they have a chance to get a fresh start. It is clear that the two sides do not want to move forward and this means the trade could be coming very soon.
The Sixers are looking for an improvement in the postseason as they were eliminated in the second round last year. This was a huge disappointment after finishing at the top of the Eastern Conference.
There are still many teams interested in a trade involving Simmons and the Houston Rockets are one that comes to mind immediately. Many rebuilding teams that aren't often free agency destinations can look to make a deal for Simmons — a caliber of player who otherwise wouldn't be attainable.
Houston finished with the worst record in the league last season and this landed them the second-overall pick in the draft. Jalen Green was the selection and is the new centerpiece of the team. If they want to make a splash, Simmons could be the perfect piece in the backcourt next to Green.
This is a chance for two sides to make moves that could impact the franchise right away. Let's take a closer look and see how this trade could happen between Philadelphia and Houston at some point moving forward.
Houston Rockets Receive: Ben Simmons, Shake Milton
Philadelphia 76ers Receive: John Wall, Kevin Porter Jr., 2022 First-Round Pick, 2023 First-Round Pick Swap, 2027 First-Round Pick (via BKN)
Ben Simmons would have to be the centerpiece of this trade going back to the Houston Rockets — putting an end to an ongoing back-and-forth between an NBA All-Star at the start of a four-year deal and the Philadelphia 76ers.
The Rockets are a rebuilding squad and could be looking for that long-term piece with All-Star level talent next to Jalen Green. From a long-term perspective, the two-man game could feature Simmons as a ball screener and orchestrating DHOs.
Shake Milton would also be sent to the Rockets as a bit of a depth piece. The 76ers would have little issue parting with him given there wouldn't be a need at guard after this deal.