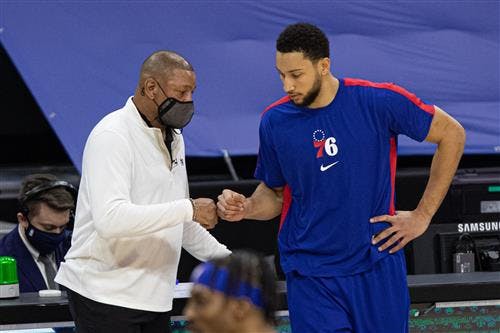 Doc Rivers didn't hold back during his postgame press conference following the Sixers' Game 7 loss in the second round of the playoffs to the Atlanta Hawks a couple of weeks back. When asked whether he believes Ben Simmons could be a point guard on a championship-winning team or not, he answered as honestly as possible.
"I don't know the answer to that right now," Rivers said.
As expected, the quote was blown out of proportion on social media following a dramatic Sixers loss. And it turns out that might've been the cause of the reported rift between Simmons and Doc Rivers, which is apparently unrepairable at this point.