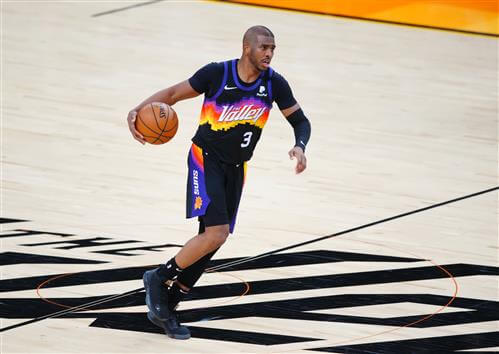 The 2021 NBA Draft came and went without a selection by the Phoenix Suns after they traded the 29th pick to the Brooklyn Nets as a part of a deal to acquire guard Landry Shamet, per ESPN's Adrian Wojnarowski.
But the questions coming general manager James Jones' way after the draft were always going to be more centered around the upcoming weeks regardless of a new rookie Sun coming aboard or not.
The biggest item on the agenda isn't even one they can necessarily control right now, with point guard Chris Paul having a player option of $44.2 million to decline or accept by Sunday before the Suns move forward to what's next.
That's what Jones said on Thursday night.
"I think Robert talked about it earlier this week. Chris has an option he has to pick up or decline. We'll cover that when we get there," he said. "That starts on Monday, free agency. Monday the 2nd, we'll have a chance to talk to him.
"We'll know what his decision is at that point in time but I think what we have is enticing. I think he likes being here (and) we like having him here. I'm confident that we'll be able to have a conversation, hopefully, in the coming days that will make everyone happy."