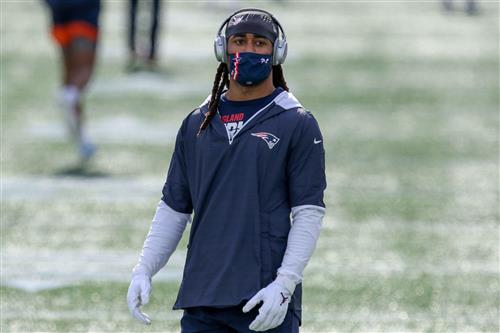 Every year prior to the trade deadline, there are always one or two wild, eyebrow raising rumors that make little to no sense. This year, one of the most head-scratching trade rumors involves a possible scenario that would send All-Pro New England Patriots cornerback Stephon Gilmore to the Chicago Bears.
At present, the Bears currently have one of the best corner tandems in the league in All-Pro Kyle Fuller and rookie Jaylon Johnson, who has been incredible so far through six games. Trading future first-round capital away for a veteran corner when the team has dire needs at offensive line and quarterback would be a disastrous move for the Bears — and yet, it's a move one Patriots insider says general manager Ryan Pace may be ready to make.
On his podcast Early Odds With Joe Ostrowski, 670 The Score's Joe Ostrowski spoke with Joe Murray, a radio host on the Patriots' flagship station, 98.5 The Sports Hub. According to Murray, there has been talk in and around Boston all week saying the Patriots may want to move on from Gilmore in order to save some cap space.