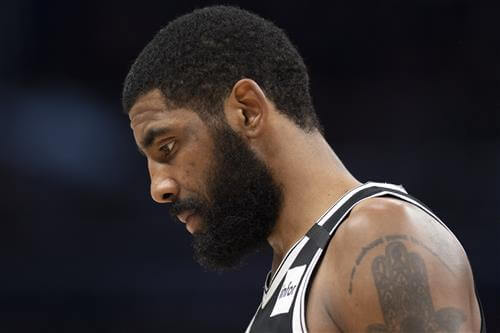 Kyrie Irving keeps drawing criticism from everybody around the NBA world and that doesn't seem to be stopping unless he thrives with the Brooklyn Nets. Sometimes it looks like people are rooting for him to fail and if he doesn't win a championship next season, the slander will be huge for him. Kyrie is one of the most outspoken players in the league and that has earned him a lot of enemies.
His reputation as a bad teammate also has something to do with that but the point guard often receives more shade than other players. Recently, an unnamed NBA agent had a strong message for Kyrie, claiming he wasn't interested in playing basketball anymore and he's on his way to becoming a Stephon Marbury 2.0. The Athletic recently conducted a poll with 20 NBA agents to talk about several topics.
Kyrie's name was brought up by one agent, who didn't hesitate to take shots at the player.