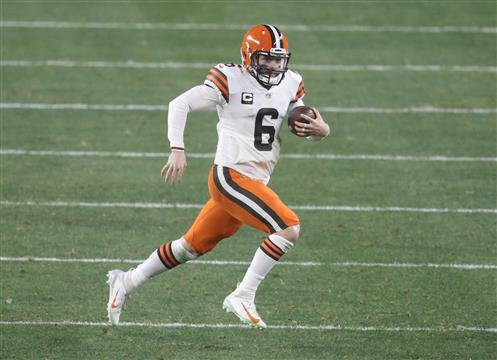 Cleveland Browns quarterback Baker Mayfield joined other members of the 2018 NFL Draft in becoming eligible for a contract extension back in March.
NFL rules mandate that players must accrue three years of service time before being eligible for an extension. As of right now, only one member of the class has received said extension. That came in the form of Las Vegas Raiders tackle Kolton Miller.
As for Mayfield and the Browns, there were suggestions that the two sides would work on a lucrative long-term contract extension during the offseason. Right now, that's looking pretty iffy.
"The Browns could have concerns about entering into an expensive long-term extension with Mayfield, but picking up the fifth-year option looks like a formality," Mike Sando of The Athletic noted recently. "The price remains below market value for starting quarterbacks. The team could then evaluate Mayfield over the next year or longer if a palatable extension remained elusive."
It makes perfect sense for the Browns to pick up the fifth-year option on Mayfield's contract for the 2022 season. That would pay him $18.86 million, roughly the 16th-highest figure among quarterbacks this coming year.