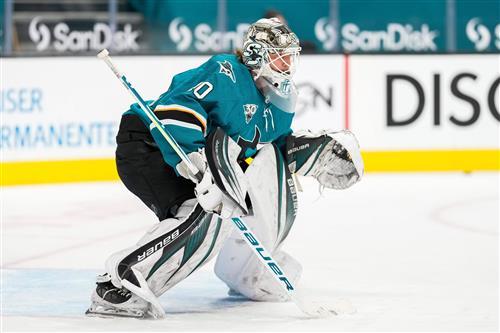 The Avalanche got its veteran backup goalie Saturday, acquiring pending unrestricted free agent Devan Dubnyk from the San Jose Sharks for defenseman Greg Pateryn and a fifth-round draft pick in 2021.
Dubnyk, 34, has played in 537 NHL games for five teams (Edmonton, Nashville, Arizona, Minnesota and San Jose), and has a 250-204-54 record, 2.60 goals-against average, .914 save percentage and 33 shutouts.
Dubnyk is a fiery competitor who is not liked by Avs fans, stemming from multiple incidents that led to line brawls when he played for the Central Division rival Wild.
"Hopefully our fans will grow to like him in the near future," Avs coach Jared Bednar said of Dubnyk.