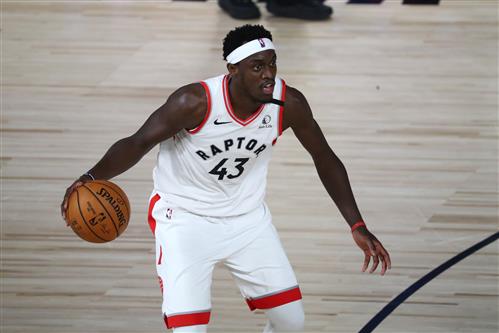 The Atlanta Hawks are a team that reached the Eastern Conference Finals during the 2020-21 playoffs, upsetting the No. 1 seeded Philadelphia 76ers in the process. Trae Young has solidified himself as an All-NBA caliber player, and some would go as far as calling him a bonafide superstar in the league.
Despite the fact that the Atlanta Hawks have some solid players such as John Collins and Bogdan Bogdanovic, few would say that the Atlanta Hawks have a true All-Star caliber partner for Trae Young. The Hawks have a lot of solid young pieces, but perhaps a move to trade them for a solid No. 2 to pair with Trae Young could be beneficial for their chances at the championship.
A player that would improve the Atlanta Hawks with his addition is Toronto Raptors star Pascal Siakam. Here is a trade package that would potentially provide great benefits for both teams.
Atlanta Hawks Receive: Pascal Siakam
Toronto Raptors Receive: De'Andre Hunter, Cam Reddish, Onyeka Okongwu, Jalen Johnson, Delon Wright, 2022 first-round pick, 2023 second-round pick via Pelicans
The Toronto Raptors Get Some Good Young Prospects For Their Rebuild
From the Toronto Raptors' standpoint, this scenario could be a great way to send Pascal Siakam to a contending team, while also getting back some great young players to develop while rebuilding.
De'Andre Hunter is a two-way wing that averaged 15.0 PPG and 5.8 RPG, and he looks like a player who could become a mainstay in the league if developed well. Hunter could become a great starting SF for the Toronto Raptors, with OG Anunoby moving up to the PF spot in this scenario.