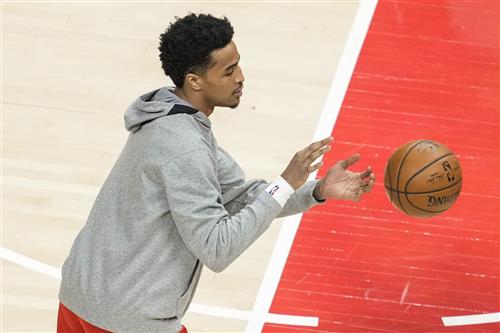 The Atlanta Hawks are an exciting team in the Eastern Conference, and Trae Young has led them to the 5th seed in the Eastern Conference. Despite their good position, it seems as though pairing Trae Young with another All-Star caliber player during the offseason could greatly benefit them going forward, as Trae Young is clearly a player who can be the best player on a playoff team.
Kristaps Porzingis is a player that could be an appealing target for the Hawks, and they could potentially acquire him via trade this offseason. Here is a potential trade package that could send Kristaps Porzingis to the Atlanta Hawks.
Read More - John Collins Expected to Stay with Hawks Amid NBA Trade Deadline Rumors
Atlanta Hawks Receive: Kristaps Porzingis
Dallas Mavericks Receive: John Collins (sign and trade), Cam Reddish
It has been rumored that the Dallas Mavericks have been looking for a secondary ballhandler next to Luka Doncic. This potential trade with the Atlanta Hawks could give them that, as well as a promising young big man to replace Porzingis.