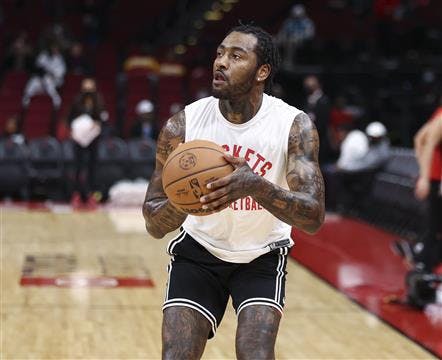 Should the Wizards bring back John Wall?
Put down that bagel you're about to throw at me. Put. It. Down.
After the Spencer Dinwiddie gambit careened out of control in a little more than half a season, Washington is again in need of a full-time starting point guard. It cannot go into 2022-23 with Raul Neto, Ish Smith, Tomás Satoransky and/or Cassius Winston on the ball. Neither the NBA Draft nor free agency, though having some incoming talent, look as if it can provide immediate help at the position.
If it can plausibly be argued that the Lakers would benefit by getting Wall from Houston for Russell Westbrook, a potential trade rumored to have been discussed before the trade deadline, why wouldn't the Wizards also improve by re-emigrating their former five-time All-Star? Wall would welcome a return to the team that took him with the No. 1 pick in the 2010 draft. It's something he recently discussed with people close to him and around the league.
"That … is true," one NBA source said Tuesday.
Such a move, though, would take two to tango. The Wizards would have to want Wall back after his contentious departure from town, which ended with Washington granting him his trade demand just before the start of the 2020-21 season.
Two vital constituents would have to sign off on a Wall reconciliation: Ted Leonsis and Bradley Beal. Washington's governor was legit angry at Wall's comportment and decision-making in that infamous 2020 birthday video. (And, again, he should have been.) Leonsis was ready for a divorce. Beal didn't demand Wall be dealt, but no matter what he says, he was wary of Wall's absences, unsure whether Wall would ever be the player he'd been before getting hurt and ready to step into the spotlight as the franchise's leading man.
He's now had three seasons to see just how harsh and unforgiving that light can be.