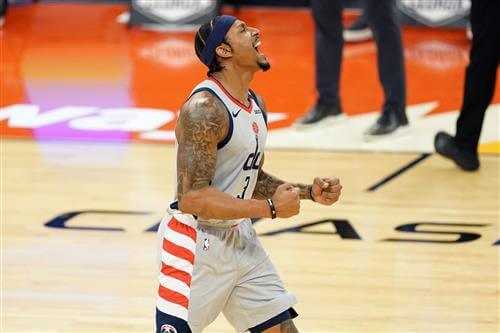 This is going to be an interesting NBA offseason because of the number of teams that have a decision to make regarding a superstar player. The Washington Wizards continue to be at the top of this list, which they have been for a while now.
Bradley Beal remained in D.C. as the franchise continues to find pieces to put next to him. Last season, it was Russell Westbrook and now the Wizards have Kristaps Porzingis down low. Porzingis was acquired at the trade deadline after the Wizards traded Westbrook for Kyle Kuzma and others.
Washington has been able to sneak into the postseason in recent years but continues to be far away from a championship. This is because they have focused on building around Beal instead of blowing it up but starting over.
If Beal is on the trading block, there will be many teams interested in one of the league's best scorers. The LA Clippers have made huge moves in recent years and could look to make another.
Los Angeles struggled with injuries this season as Kawhi Leonard and Paul George missed a significant amount of time. This was basically a lost year for a franchise that expects to be in contention year in and year out.
With Paul George and Kawhi Leonard coming back next season, the front office could look to make another huge move in hopes of building one of the best big threes in the league.
This would certainly be a blockbuster deal if Bradley Beal was going to join Leonard and George. Let's take a closer look at the details of this trade offer.
Washington Wizards Receive: G/F Norman Powell, F Terance Mann, G Luke Kennard, G Jason Preston, 2028 First-Round Pick (Top-Five Protected), 2022 Second-Round Pick, 2023 Second-Round Pick, 2024 Second-Round Pick
LA Clippers Receive: G Bradley Beal