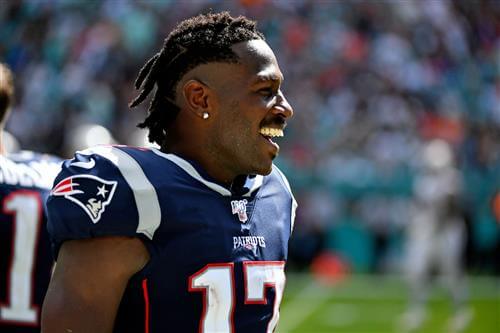 Antonio Brown had a solid debut with the New England Patriots, but he didn't stick around to talk about it after the final seconds ticked off the clock.
The superstar wide receiver's locker was completely cleared out, the nameplate was removed, and he was unavailable to talk to the media following New England's 43-0 blowout win over the Miami Dolphins.
This wouldn't be so strange if he didn't have allegations of rape hanging over his head. Seemingly immediately after Brown signed with the Patriots last weekend, it was revealed that a former trainer, Britney Taylor, had filed a lawsuit against him.