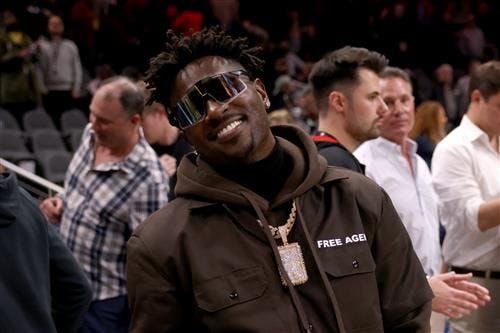 Antonio Brown has tried to mock former teammate Tom Brady at every turn. With a divorce and on-field struggles, there's been no shortage of content and the former wide receiver has taken all of the opportunities. He's tweeted about divorce, posted photoshops with Gisele Bundchen, shared images of them together and so much more.
His latest escapade might be a shocking one. An image surfaced from his Snapchat story that has social media wondering if he's in bed with Bundchen.
The woman in bed with Brown looks alarmingly like Bundchen. It's difficult to tell from the picture, but NFL fans think there's a good chance he's with his former teammate's ex-wife.