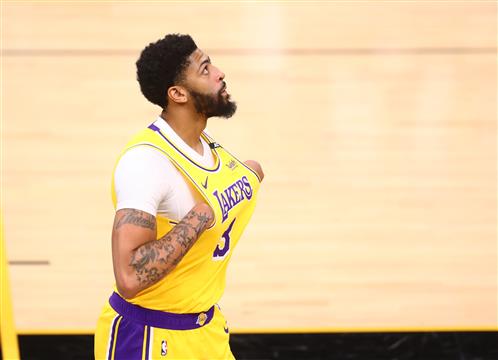 Los Angeles Lakers star Anthony Davis is the ideal big man for today's NBA as he can do everything asked on either end of the floor.
Davis is able to space the floor and play inside the post, but defensively can switch onto smaller guards without giving up any rim protection. He is the primary reason why the Lakers have had one of the league's best defenses the past couple seasons, but also why they have been able to play small while still retaining their size and physicality.
Read More- The Perfect Plan For The Los Angeles Lakers This Summer
However, under head coach Frank Vogel the Lakers often utilize a traditional big man alongside Davis and the star believes he can play next to any type of center. "I don't know, I mean, we can switch it up," Davis explained. "We had two bigs last year in JaVale and Dwight. This year we had a stretch big and a big that plays in the paint so I think I can play either-or. We had Marc and I was playing the paint and then with Drumm I was playing on the perimeter.
"So I think my ideal big is whatever works, whatever fits our team. That's ideal for me and we'll draw schemes and things like that to make it work."
Davis has had success playing next to traditional rolling bigs in JaVale McGee and Dwight Howard, and this season looked comfortable playing next to a floor spacer in Marc Gasol.