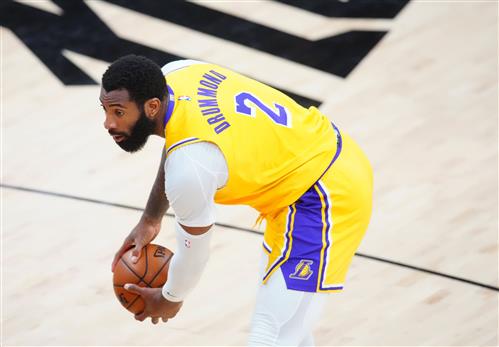 Andre Drummond's tenure with the Los Angeles Lakers did not go the way he envisioned as he and the team were eliminated in the first round of the 2021 NBA playoffs by the Phoenix Suns.
Drummond showed flashes of how he could help the Lakers but ultimately did not get a chance to truly acclimate with the team. LeBron James, Anthony Davis and Drummond make up the most physically imposing frontcourt in the league and that should be something he and the team should consider when free agency begins.
Read More- NBA trade rumors: Potential summer blockbusters
Head coach Frank Vogel was pleased with the center and went so far as to say he hopes he is with the Purple and Gold for the long haul.
"Dre was great for us. Let me start by saying that," Vogel said. "We're hopeful he's a Laker for a long time. Really played well for us and was a good culture fit. Fit in well with the guys and was very well-liked."
One snag in negotiations could be the fact that Drummond did not play in Game 6, but Vogel explained his decision.