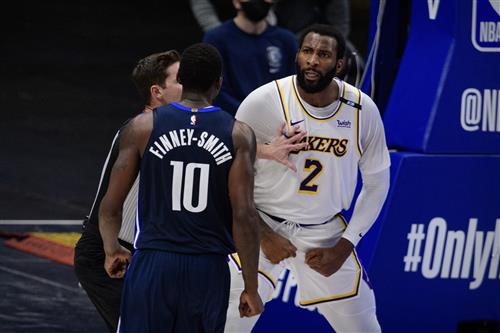 The acquisition of Andre Drummond by the Los Angeles Lakers did not go as planned. Despite the fact that they managed to acquire the two-time All-Star from the buyout market, he was unable to make a huge impact for them during the playoffs and even logged zero minutes in Game 6 against Devin Booker and the Phoenix Suns.
It seems as though Andre Drummond in Los Angeles will be a short-lived stint. Recently, Lakers insider Jovan Buha has suggested that Andre Drummond will not be a Laker next season unless he is okay with accepting less money.
Read More - Luka Doncic's ideal sidekick that will take the Mavericks to the next level
Drummond is an archaic archetype, one that doesn't translate well to the postseason as a starter. The Lakers pumped him up all season only to bench him in their biggest game of the season. His future is somewhat tied to Gasol and Harrell, both of whom will be covered below. But unless he's willing to accept a veteran minimum offer, or one of the Lakers' available exceptions, depending on who they renounce and re-sign, Drummond will likely be elsewhere on opening night 2021.