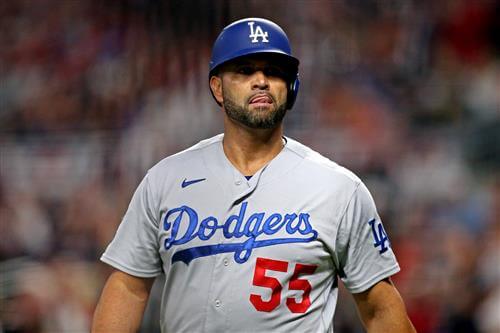 Albert Pujols is going back to where it all started -- to the organization with which he carved out a Hall of Fame career, and to the city that still adores him.
On Sunday night, Pujols and the St. Louis Cardinals agreed to terms on a one-year contract for the 2022 season, sources confirmed to ESPN, giving the 42-year-old first baseman the opportunity to bookend his Hall of Fame career in storybook fashion.
Once he completes his physical, Pujols will officially return to the Cardinals organization with which he starred through his first 11 seasons in the major leagues, capturing three National League MVP awards, claiming two World Series championships and compiling nine All-Star Game appearances.
The deal is worth $2.5 million, sources said, and will grant Pujols a part-time role in which he will seemingly start at designated hitter against lefties and otherwise serve as a late-game pinch-hitter. The St. Louis Post-Dispatch and The Athletic first reported the news.
Pujols will be reunited with longtime teammates Yadier Molina and Adam Wainwright, two lifelong Cardinals who elevated the franchise right along with him. There's a strong chance all three of them could retire together at season's end.