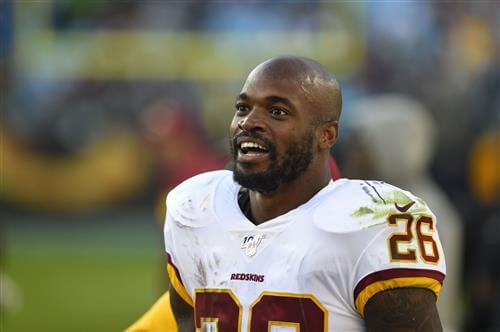 Adrian Peterson is 35 years old, ancient for a running back, but he thinks he's a long way from done.
Heading into his 14th NFL season and his third in Washington, Peterson says he still has more he wants to accomplish, starting with winning a Super Bowl.
Peterson also said he'd like to catch Emmitt Smith, the NFL's all-time rushing leader.