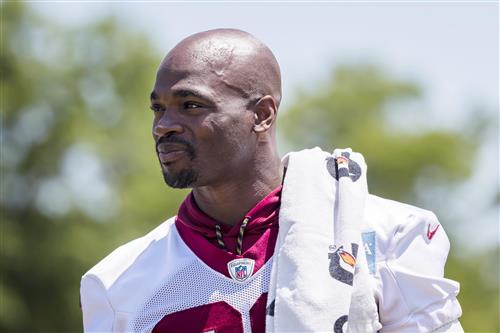 This news will certainly come as a shock to most football fans, especially when they realize that this particular individual, one of the premier running backs in the game's illustrious history, has raked in over $100 million over his career in the NFL.
Adrian Peterson is reportedly being sued by a Pennsylvania lender for allegedly neglecting a $5.2 million loan, per New York court documents.
Daniel Kaplan of The Athletic understands that the Redskins tailback used that quantity, which is now $6.6 mil after legal feels, to salvage other debts, including millions from one particular "pay-day lender."