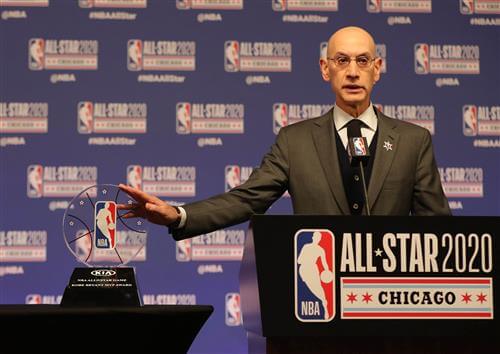 NBA commissioner Adam Silver does not expect the 2020-21 season to begin in 2020.
Silver told CNN's Bob Costas on Tuesday that his "best guess" is the NBA will not begin next season until at least January. A Christmas start date is still the ideal scenario, but that scenario is increasingly unlikely.
Silver is operating with the goal to play a standard 82-game season in front of fans at NBA arenas in 2021.
The NBA's plan to restart the 2019-20 season in Orlando originally came with the news that the league intended to begin the following season on Dec. 1 — a window of seven weeks between the end of one campaign and the beginning of the next that seemed awfully optimistic at the time. Silver told ESPN's Rachel Nichols late last month that the Dec. 1 start date had begun "feeling a little bit early to me."
Silver has now pushed projections back at least another month. Christmas is one of two signature regular-season days for the league, along with Martin Luther King Jr. Day, which falls on Jan. 18 in 2021. For Silver to remove Christmas from the 2020-21 calendar is demonstrative of the hurdles the NBA is currently facing.