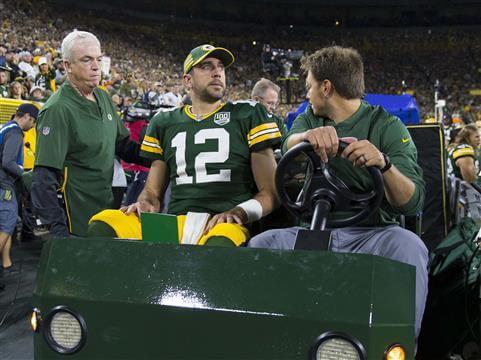 The Green Bay Packers face a major early-season test at home against the defending NFC North champion Minnesota Vikings on Sunday. Even at this point in the season, Green Bay can't afford to lose a home game to Minnesota. It would place the team behind the proverbial eight-ball.
Complicating things further, future Hall of Fame quarterback Aaron Rodgers is dealing with a knee sprain he suffered in last week's heroic comeback performance against Chicago.
He's yet to take part in practice this week and is considered questionable for the old black and blue tilt.