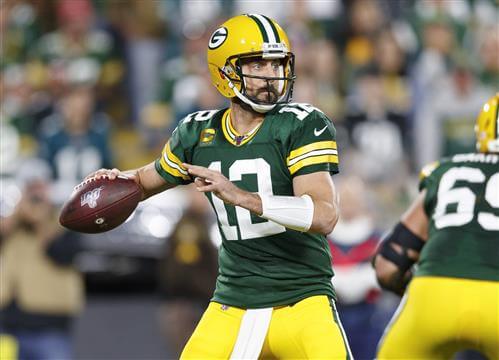 It appears Aaron Rodgers' long summer of frustration with the Green Bay Packers will end back where it started: with the reigning MVP under center for the green and gold.
Rodgers has indicated to people close to him that he does plan to play for the Packers this season, NFL Network Insider Ian Rapoport reported Monday, per sources.
This was the expected outcome all along, given the team's unwillingness to trade Rodgers and the 37-year old not looking to retire, but there is now optimism as he is set to report to training camp Tuesday, Rapoport added.
The shift in tone between the two sides is the result of ramped up communication with the season nearing, NFL Network's Mike Garafolo reported.
Green Bay has made offers to the nine-time Pro Bowler that included guarantees beyond this season and triggers that would further lock him in with the only pro team he's ever known, Garafolo added. Rodgers has three years remaining on his current deal but no guaranteed money. It's an issue that he raised shortly after the season, and there was the possibility of an extension being reached in April before negotiations stalled, per Garafolo.