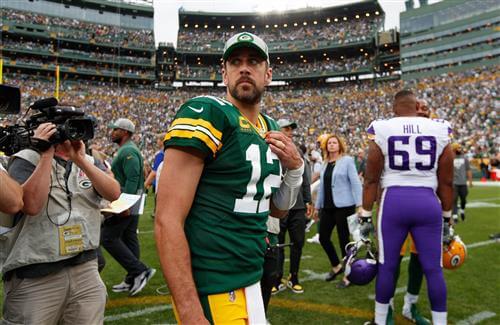 The ongoing drama between Aaron Rodgers and the Green Bay Packers might be taking another turn. As the biggest storyline of the NFL offseason slowly unfolds, a blockbuster trade now seems even more unlikely.
While Rodgers' relationship with the organization started deteriorating more than a year ago, it came into the spotlight right before the 2021 NFL Draft. News broke that the reigning NFL MVP wanted, with details about his frustrations with general manager Brian Gutekunst and the franchise's refusal to take a win-now approach
Green Bay is trying to salvage the partnership with its future Hall of Fame quarterback. Both Gutekunst and CEO Mark Murphy made it clear publicly and to other clubs that a Rodgers trade isn't on the table. Despite the franchise's approach, many around the NFL believe a return won't happen.