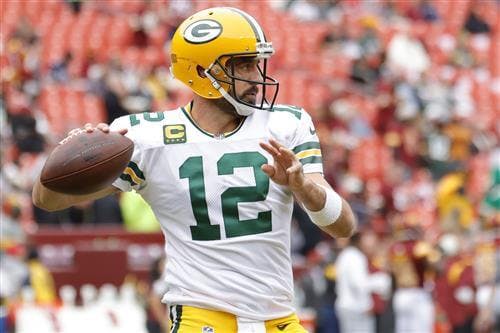 It appears one team can be ruled out as Aaron Rodgers decides where — or whether — he'll play in 2023.
Before Rodgers hit a tee shot at the AT&T Pebble Beach Pro-Am, former golfer and current CBS Sports analyst Colt Knost asked Rodgers if he had "any news you want to share with the world." The Packers' 39-year-old quarterback chuckled and answered while taking a practice swing.
"I'm not going to San Fran," he said.
Knost continued the conversation with Rodgers, adding that he'd "look great with a Cowboys star on your helmet."