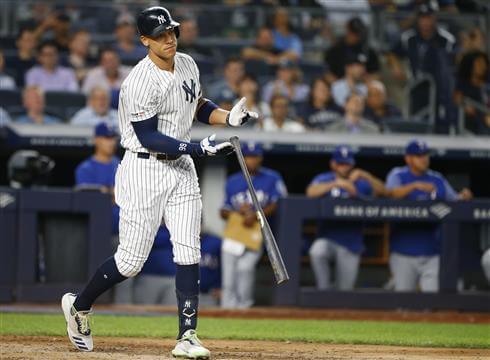 Aaron Judge's GF brought up her relationship with the Yankees star during a DUI arrest in February ... straight up asking officers during the stop, "Do you know who my boyfriend is?!"
It's all in new police video obtained by TMZ Sports ... which shows Judge's longtime GF, Samantha Bracksieck, name-dropping the NYY outfielder several times to arresting officers.
And, spoiler alert ... it didn't go so well for her.
Here's the deal ... the 26-year-old was pulled over at around midnight on Feb. 25 in Scottsdale, Ariz. after cops say they spotted her driving without her headlights on.
During questioning ... video shows she admitted to an officer she drank two glasses of wine at Mastro's Steakhouse before getting behind the wheel.
When cops suspected her of being too drunk to drive ... they put her through field sobriety tests and administered a breathalyzer. And, after they say she bombed the tests and blew a .12 ... they put the cuffs on her.