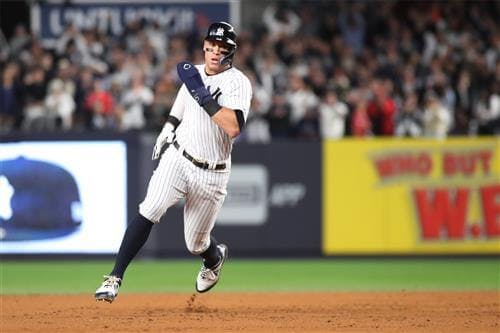 The Major League Baseball Players Association announced the names of 131 players who became free agents Sunday following the conclusion of the World Series.
The list doesn't include players with options or opt-outs in their contracts, such as Jacob deGrom, Carlos Correa, Xander Bogaerts, and Justin Verlander.
Players may start negotiating with their current clubs but must wait until Thursday at 5 p.m. ET to sign with new teams.
Arizona Diamondbacks: None
Atlanta Braves: Ehire Adrianza, Jesse Chavez, Adam Duvall, Robbie Grossman, Jay Jackson, Luke Jackson, Kenley Jansen, Darren O'Day, Dansby Swanson
Baltimore Orioles: Jesus Aguilar, Robinson Chirinos, Rougned Odor
Boston Red Sox: Nathan Eovaldi, Rich Hill, J.D. Martinez, Matt Strahm, Michael Wacha