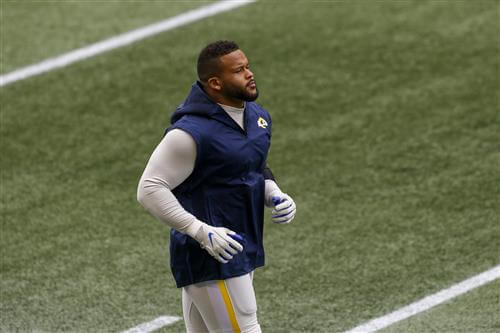 The man who accused Aaron Donald of assaulting him in Pittsburgh last weekend has admitted an error after the emergence of a video appearing to show the Los Angeles Rams star trying to break up the altercation in question.
Todd Hollis, the attorney representing DeVincent Spriggs, told Andy Sheehan of Pittsburgh's KDKA that his client mistook his attacker for Donald and is offering an apology.
News of Spriggs' allegation broke on Wednesday, with Hollis filing a criminal assault complaint with Pittsburgh police In the complaint, Spriggs alleged that Donald and his friends attacked him when the pair were asked to leave a club following a confrontation that began with Spriggs bumping into Donald.