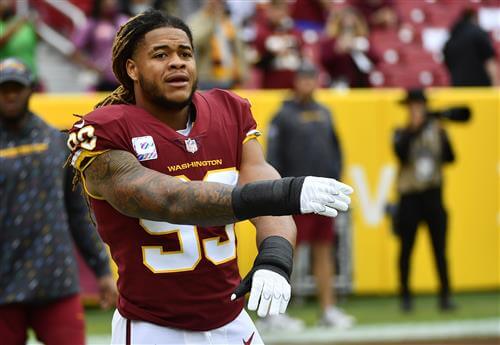 With the San Francisco 49ers gearing up to trade quarterback Jimmy Garoppolo, the Washington Commanders make a lot of sense.
Taylor Heinicke deserves credit for making the most of his situation in Washington, but if the Commanders want to take the next step, an upgrade at QB feels like a must. Garoppolo would be that, but what would the Commanders have to give up for the 30-year-old quarterback?
That remains to be seen, but that isn't stopping the chatter. One trade proposal that has gone viral this week comes from award-winning author and retired veteran Jason Patt, who is a dedicated 49ers fan.
"Hey @49ers fans, how about this trade…" Patt wrote. "Jimmy G for Chase young, straight up. Thoughts?"
While Washington has been a potential destination idea, the concept of Washington's premier defensive prospect coming to San Francisco has not been a common idea. However, Patt's Tweet has nearly 1100 likes and has started a firestorm of discussion.