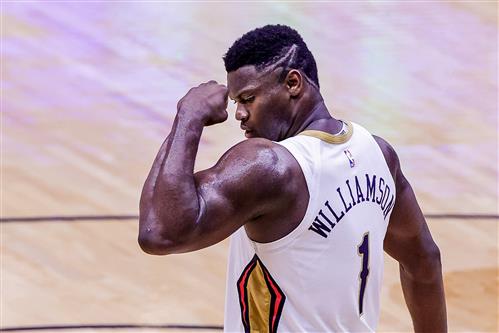 In the NBA there is a lot of player movement. We see players switch teams relatively often, with them choosing new destinations for free agency, or perhaps getting traded by their franchise. In particular, star players enjoy a lot of mobility and freedom of movement, and we've seen many stars force their way out of franchises before.
There has been a lot of media buzz lately about all the stars who aren't playing this season. Kyrie Irving is currently unable to play for the Brooklyn Nets, as he is unvaccinated for COVID-19, and the Brooklyn Nets refused to let him be a part-time player. Zion Williamson is out with an injury and hasn't suited up for the Pelicans this year. Ben Simmons has reportedly stated that he is not "mentally ready" to play for the Philadelphia 76ers.
Perhaps the Brooklyn Nets, Philadelphia 76ers, and New Orleans Pelicans would be able to make a trade that would help all of them out. Here is the mega 3-team deal that we propose.
Brooklyn Nets Receive: Zion Williamson, Tomas Satoransky, Jaxson Hayes
New Orleans Pelicans Receive: Ben Simmons, Seth Curry, Matisse Thybulle, Bruce Brown, 2022 First-Round Pick (Philadelphia), 2024 First-Round Pick (Philadelphia)
Philadelphia 76ers Receive: Kyrie Irving, Naji Marshall, Cam Thomas