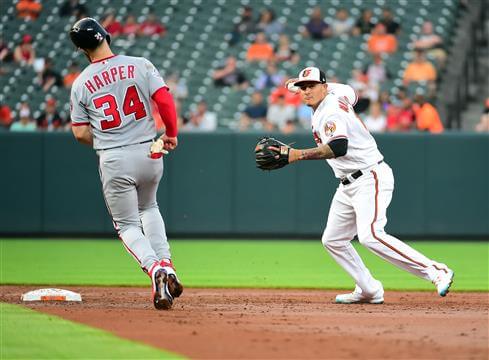 About the time No. 9 hitter Christian Vazquez's 338-foot home run disappeared over the short porch in rightfield and Vazquez raised his right arm in celebration rounding first base, you kind of had the feeling Tuesday wasn't going to be the Yankees' night.
Vazquez's Yankee Stadium special in the fourth inning of Game 4 of the ALDS gave the Red Sox a 4-0 lead. It felt insurmountable. It was. Barely. Boston went on to a series-clinching 4-3 victory and the Yankees' 102-win season came to a crushing end.
The Yankees won 100 in the regular season and two in the postseason. As a wild-card team, they needed to win 10 more postseason games to bring World Series trophy No. 28 to the Bronx.
So how do they get those extra 10 wins in 2019?
Simple: They go on the most historic free-agent spending spree in baseball history.
How historic? We're going to lay out a realistic plan for the Yankees to spend a cool billion dollars this offseason. That's "billion" with a "b".
You are the New York Yankees. You can afford it. Your fans pay through the nose to watch this team. They cram into a ballpark that is so expensive to visit it may as well be gold-plated. They watch the YES Network in record numbers. They love this team and its young stars, the disappointing ALDS result notwithstanding.