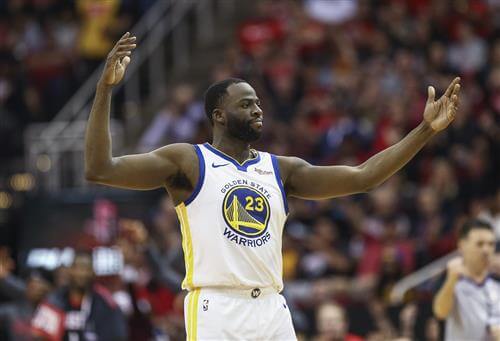 The 2019-20 NBA season is likely going to resume at some point in July after it was suspended back on March 11 due to the ongoing COVID-19 pandemic.
This means that the offseason likely won't get going until some time in October with a targeted Christmas opening day for the 2020-21 season.
Behind the scenes, there's numerous teams already looking ahead to what will be a truncated offseason. Said teams will be looking to trade veterans or a combination of youngsters and draft picks. It's in this that I check in on eight NBA stars likely to be dealt after the 2019-20 season eventually concludes.
Julius Randle, forward, New York Knicks
New York's decision to sign Randle to a three-year, $54 million contract last July caught a lot of people off guard. What was the plan? Sure, Randle is a good player. But after missing out on the likes of Kevin Durant and Kyrie Irving, it seemed like New York would sit out the top-end free-agent market. That did not happen.
Randle, 25, responded by averaging 19.5 points and 9.7 rebounds while shooting 46% from the field prior to the season being suspended. He'll have a very active trade market with the Golden State Warriors making a lot of sense due to their $17.19 million trade exception.
Draymond Green, forward, Golden State Warriors
Speaking of the worst team in the NBA, there's a darn good chance that Golden State will look to move on from this three-time champ when the season comes to a conclusion. Despite his bloated four-year, $99.7 million contract, the 30-year-old Green could reportedly land Golden State multiple first-round picks.
Green has struggled big time with both Klay Thompson and Stephen Curry sidelined this season. Though, he is still averaging 8.2 points, 6.3 rebounds and 6.2 assists per game. That type of all-around ability will not go unnoticed. With Golden State boasting a solid young big in Eric Paschall to replace Green, the latter will likely be traded. If so, keep an eye on a team like the Dallas Mavericks.