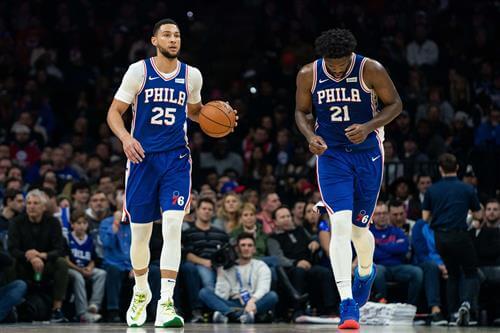 Philadelphia 76ers stars Joel Embiid and Ben Simmons were drafted and developed with the hopes of taking this team to a title. Coming off another disappointing season, significant changes are looming this offseason.
After getting swept out of the first round by the Boston Celtics, it's only a matter of time before the 76ers fire head coach Brett Brown. Once they move on from the coach who oversaw the rebuild, even bigger decisions must be made regarding the future for Simmons and Embiid.
Just a year after the 76ers signed Simmons to a massive contract extension, the star guard missed the playoff series against Boston after suffering a knee injury. Meanwhile, Embiid couldn't carry this team to a single playoff victory in the second year of his $147 million extension.