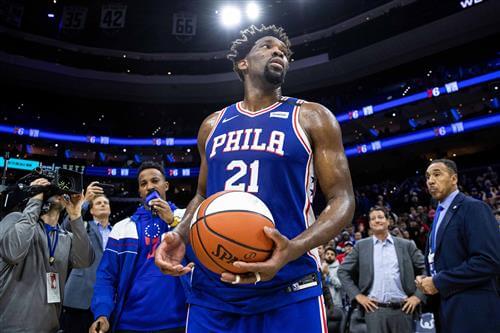 The NBA's return-to-play plan is in effect, though some players, like Philadelphia 76ers star Joel Embiid, still aren't entirely in favor of it.
The NBA plans to restart the 2019-20 season July 30 at the Walt Disney World Resort in Orlando, Fla., with 22 of the league's 30 teams in attendance. A lengthy list of health and safety protocols have been put in place to protect players and staff while in the bubble environment.
And while Embiid is still unhappy with the league's plan, he isn't throwing in the towel.
"Unfortunately, I'm not a big fan of the idea. But then again, I'm going to do my job," Embiid said, as trascribed by NBC Sports Philadelphia.