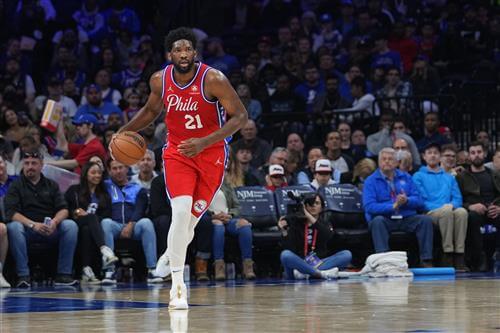 Philadelphia 76ers superstar Joel Embiid officially clinched the scoring title Sunday after the Milwaukee Bucks ruled out Giannis Antetokounmpo for the team's season finale versus the Cleveland Cavaliers.
Embiid is currently averaging 30.6 points per game, just ahead of Giannis (29.9 PPG). LeBron James averaged 30.3 points per game for the Los Angeles Lakers this season but didn't play enough games to be eligible for the scoring title, leaving him out of the running.
That a center won the scoring title in a modern game that emphasizes floor spacing and versatile guards and wings, and deemphasized post play, is all the more impressive.