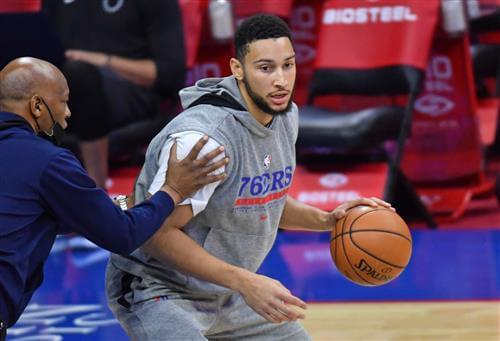 There has been so much attention given to the Philadelphia 76ers when it comes to the Ben Simmons situation and many are just waiting for the two sides to finally part ways.
At this point, the biggest question is no longer whether or not the Sixers will ship Simmons out — they crossed that bridge a long time ago and it doesn't seem like there's any turning back. The Sixers have maintained their two stances that they would either like Simmons to return to the team and play or they will only trade him for a top 25 player.
During an appearance on 97.5 The Fanatic, Philadelphia president of basketball operations Daryl Morey said his team could afford to accept less of a haul for Simmons because of how well big man Joel Embiid is playing right now.
Embiid is coming off a 50-point game and is averaging 28 points and 10.6 rebounds per game.