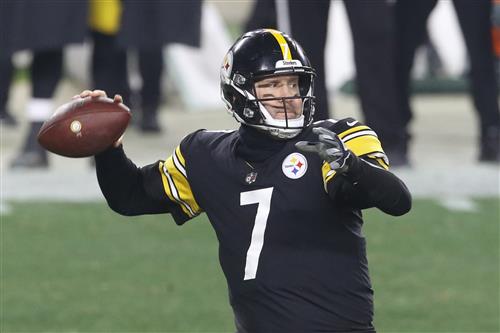 While coaches resist the urge to hit the panic button amid a slow start to the season, they'll make necessary changes to pull their teams out of a rut or replace a weak link on the roster.
Every week, clubs have to tweak starting lineups because of injuries, but in some cases, underperforming veterans lose their starting positions because of subpar production or the rise of a high-potential backup.
We'll take a look at seven players who could soon lose their starting spots—potentially within the next few weeks—and reserves capable of taking on bigger roles.
All of the players listed below have started the majority of games this season or opened the past two outings with the first unit.
Bashaud Breeland, CB, Minnesota Vikings
The Minnesota Vikings may have already moved on from Bashaud Breeland, though that's unclear following last week's game against the Cleveland Browns.
According to ESPN's Courtney Cronin, Breeland took a big hit and went into the medical tent early in the game against the Browns. Cameron Dantzler replaced him for the remainder of the contest. Cronin caught wind of speculation that the team may have benched the eighth-year veteran for giving up a big play and his poor coverage in the red zone.
Through four games, Breeland has surrendered 22 completions on 26 targets for 299 yards and four touchdowns. He's allowed a 154.2 passer rating in coverage. With those numbers, the Vikings might have opted to insert Dantzler out of necessity.
Breeland hasn't recorded a pass breakup this season. Though he's an experienced veteran with a solid resume, the Vikings may start Dantzler going forward. The second-year third-rounder out of Mississippi State has two breakups in three outings.
Jimmy Garoppolo, QB, San Francisco 49ers
Jimmy Garoppolo exited San Francisco's Week 4 game against the Seattle Seahawks with a calf injury, which allowed Trey Lance to take over the offense. In relief, the rookie quarterback finished 9-of-18 for 157 yards and two touchdowns. He also ran for 41 yards.
The 49ers think Garoppolo could play against the Arizona Cardinals in Week 5, but head coach Kyle Shanahan doesn't seem as tethered to his veteran quarterback.
"We've got a rookie quarterback right now, and hopefully Jimmy's better and not as bad as we think, but Trey is here for a reason," Shanahan told reporters.
Since 2018, Garoppolo has missed 23 games, so the 49ers have frequently relied on backup quarterbacks in the recent past. This time, they handpicked a player who they hope can be the future at the position.
This should go without saying, but if Lance plays well in Garoppolo's absence, he could hold on to the starting job. As a result, San Francisco would likely entertain trade offers for its oft-injured veteran signal-caller.