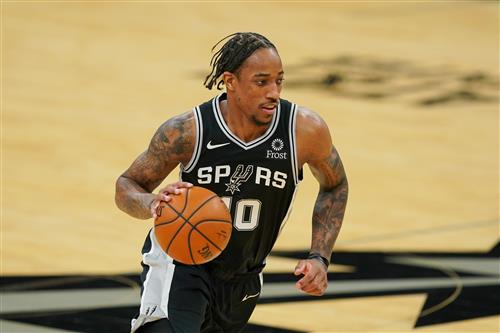 The NBA trade deadline is approaching fast and teams want to make the finishing moves to make their rosters competitive. By making shrewd moves and even blockbuster deals, NBA contenders can shape up their season in the coming weeks.
With stars looking towards new teams, there are 7 major deals they are likely to happen if teams play their cards right. Without further ado, here are the 7 deals that could happen this season before the NBA trade deadline.
7. Lonzo Ball To Chicago Bulls
Trade Package: Wendell Carter, Tomas Satoransky, a future first-round pick for Lonzo Ball
The Chicago Bulls are very fond of Lonzo Ball. Ball has not reached the All-Star hopes that the Pelicans have dreamed about, but he is a good all-around player. Lonzo is a great defender, rebounder, and can be a nice franchise piece for the young Bulls. Alongside Coby White and Lauri Markkanen, Lonzo is a great young piece for Chicago.
The Pelicans have a better point guard in Eric Bledsoe right now and probably could use a change by moving Ball. Lonzo is a willing passer, but he is only averaging 13.7 PPG and 4.7 APG this season which means they might make him expendable to ensure a playoff push.
6. DeMar DeRozan To Denver Nuggets
Trade Package: Gary Harris, Will Barton, a future first-round pick for DeMar DeRozan
DeMar DeRozan is averaging 19.8 PPG this season as the #1 option for the San Antonio Spurs. The Spurs aren't any good again and DeRozan should be moved for the sake of his own career and the benefit of the Spurs rebuild.
The Nuggets have an MVP caliber player in Nikola Jokic and an All-Star in Jamal Murray, so upgrading their shooting guard position with DeRozan puts them among the 4 best teams in the West. The Spurs can rebuild with Barton and Harris who are capable starters and a valuable first-round pick.
5. Kyle Lowry To Los Angeles Clippers
Trade Package: Patrick Beverley, Lou Williams, Marcus Morris for Kyle Lowry
The Clippers are a great team again during the regular season but they desperately need a point guard upgrade. Patrick Beverley is only an irritant and can't be much of a scorer or playmaker, while Lou Williams is aging and only has so much left in the tank going forward. Kyle Lowry is an NBA champion who won his title playing alongside Kawhi Leonard in Toronto.
The Raptors can move on from Lowry, who will most likely leave for free in Free Agency, and get some pieces to keep them competitive. The Clippers need a leader and capable point guard, and Kyle Lowry could place them at level playing field with the Lakers.