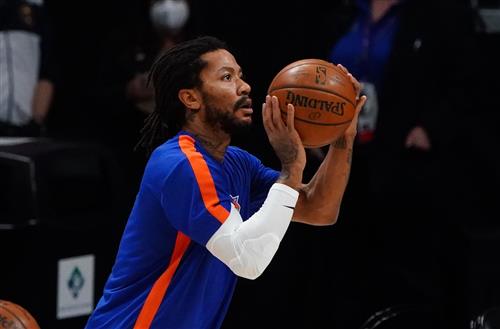 With the 2021 NBA Draft now behind us, everyone's focus will turn toward free agency. If we learned anything from how the draft went, free agency could be fast and furious with player movement.
The 2021 free agency class isn't considered a very deep one, but some intriguing players could help teams on their quest to become contenders. With teams capable of clearing cap space to make moves, there will be a lot of players changing teams this offseason.
There could be a lot of sign-and-trades done during this year's free agency as well with teams operating over the salary cap looking to improve their rosters. The restricted free agent group is deep and talented, so there will certainly be some movement from that group.
Russell Westbrook was the biggest name moved during the draft, as the Los Angeles Lakers acquired him from the Washington Wizards. Based on reports that circulated during the draft, he could very easily be the biggest named player that is traded this offseason in a deal that doesn't involve a free agent sign-and-trade.
Bradley Beal sounds like he wants to remain with the Wizards. The asking price for Ben Simmons from the Philadelphia 76ers is too high for teams to bite. Damian Lillard was on social media blasting reports that he could be on the move as well.
With that in mind, this free agency is even more important as teams may not be able to pry All-Stars away from their teams. Here are seven intriguing bold predictions for NBA free agency this year.
DeMar DeRozan To South Beach
The Miami Heat didn't have a selection during the 2021 NBA Draft. But, they do have their eyes set on making a big move this offseason. After making it to the NBA Finals in the Orlando Bubble, Miami was swept out of the first round by the Milwaukee Bucks in this year's postseason.
That is something the Heat does not want to replicate. They can clear ample cap space if needed, and they will do that. Their big acquisition this offseason in free agency will be DeMar DeRozan.
DeRozan would be an excellent pairing with Jimmy Butler on the wing. He has developed into an excellent playmaker, giving Miami another player that they can run their offense through. While he won't help with the team's 3-point shooting, DeRozan is deadly in the mid-range and has proven that is still a route to success.
Adding a bonafide playmaker and go-to scorer would take a lot of pressure off of Butler, who has had to shoulder a lot of responsibility in Miami.
DeRozan would also help offset the potential losses of Goran Dragic and Kendrick Nunn, the team's point guards last season. Dragic has a $19.4 million team option and Nunn is a restricted free agent.
Derrick Rose Stays On Broadway
One of the biggest moves made last season was the New York Knicks acquiring Derrick Rose from the Detroit Pistons. New York sent Dennis Smith Jr. and a future second-round pick to Detroit to complete the deal.
Rose had a difficult tenure the first time he was with the Knicks, so people were unsure how things would go this time. They couldn't have gone too much better than they did.
Rose quickly cemented himself as an integral part of the team's rotation. He was the sixth man off the bench, providing some playmaking and scoring punch. His leadership is arguably the best quality he provided, as Immanuel Quickley and Obi Toppin both spoke highly of the job Rose did taking them under his wing.
The Chicago native is entering free agency and should receive a lot of offers. He showed he had a lot left in the tank as he was the best Knick in the postseason. However, he will remain in New York City.
Rose will re-sign with the Knicks, as his relationship with Tom Thibodeau will play a big part. That is something he won't be able to replicate elsewhere and he will return to his sixth-man role again this season.
Lonzo Ball Lands In Windy City
The Chicago Bulls made a big splash at the NBA trade deadline acquiring Nikola Vucevic from the Orlando Magic. They made their presence known, as they will be going for it this season with Vucevic joining All-Star Zach LaVine.
With their two cornerstones in place, the team needs to begin upgrading the roster around them. Point guard, especially with Coby White's availability for the beginning of the season in question, is their biggest need. They will fill that need with Lonzo Ball.
The New Orleans Pelicans point guard is a restricted free agent, but there have been a lot of reports that they will not match a big offer sheet, should Ball receive one.