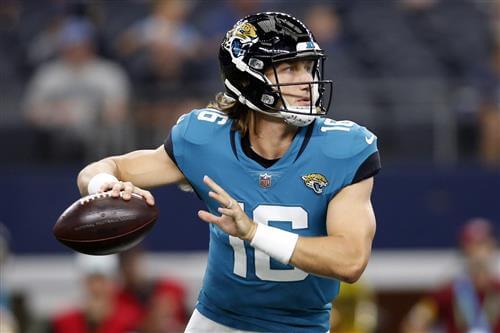 It's hard for individuals to transcend the hype of an impending NFL season.
The draft and ensuing summer months, after all, are a wellspring of optimism for 32 fanbases. Free-agent moves, draft selections and buzz from training camp swells in what has become a 24/7, 365 league.
But the players who rise above all the noise as must-see attractions across all fanbases? They are massive names in new places (such as Tom Brady last year), marquee draft picks and even players coming back from injuries.
Here's a look at the six players we can't wait to see at the season's opening snap.
Honorable Mentions
Joe Burrow, QB, Cincinnati Bengals: Last year's No. 1 pick made it into 10 games last year before suffering a season-ending injury. He flashed the major expected upside and has a loaded cast of weapons around him, headed up by fifth overall pick Ja'Marr Chase.
Matthew Stafford, QB, Los Angeles Rams: After more than a decade in Detroit, Stafford links up with Sean McVay to direct what should be a high-flying attack for a contender.
Julio Jones, WR, Tennessee Titans: Speaking of familiar faces in new places, Jones joins up with the underrated Ryan Tannehill to serve as the No. 1 passing option on a Super Bowl contender.
Christian McCaffrey, RB, Carolina Panthers: After recording more than 2,000 total yards as a weapon in 2019, McCaffrey made it into just three games last year. He could be back in the MVP conversation quickly.
Saquon Barkley, RB, New York Giants: One of the league's best runners again returns from injury, this time after missing 14 games last year.
Trevor Lawrence, QB, Jacksonville Jaguars
As a prospect who flirted with the "generational" tag and might have given Joe Burrow a run for the No. 1 pick a year ago, Trevor Lawrence is impossible to ignore.
It doesn't hurt that Burrow and Justin Herbert lit up the league as rookies in 2020.
Lawrence, the unquestioned No. 1 pick who threw for 10,098 yards and 90 touchdowns with just 17 interceptions at Clemson, went 11-of-12 for 139 yards and two touchdowns in the Jacksonville Jaguars' final exhibition.
Weapons DJ Chark, Marvin Jones Jr. and running back James Robinson flank Lawrence in what could be an explosive attack. But the Urban Meyer storyline also looms, as the first-year pro coach draws intrigue on many levels, including whether he can make the NFL transition.
Lawrence and the Jags open the season against AFC South foe Houston on Sunday.