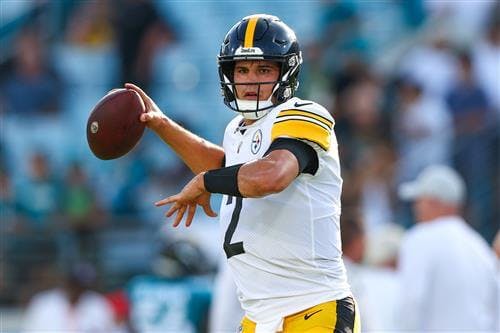 We're only two weeks into the 2022 NFL season, which means it's far too early for teams to hit the panic button. It's too soon for playoff hopefuls to get aggressive on the trade market and too early for struggling teams to break apart rosters.
However, some early trades would make plenty of sense. Injuries have created holes on several rosters, and after two games, some weaknesses are clear and not aberrations.
We'll examine six trade ideas that could logically be executed now—as in, right now, before the start of Week 3.
Since we're focusing on early-season trades, we're looking primarily at backups and role players who could be viewed as expendable. We'll examine why each could be dealt and where each could best fill a void.
Factors like roster makeup, past performance, projected roles, contract status and cap space were all considered. Players are listed in alphabetical order.
Clelin Ferrell to the Cleveland Browns
Browns Get: Edge Clelin Ferrell
Raiders Get: 2023 sixth-round pick
The Las Vegas Raiders are sitting at 0-2 following Sunday's second-half collapse against the Arizona Cardinals. However, trading 2019 fourth overall pick Clelin Ferrell isn't about the team's record.
Ferrell doesn't have a prominent role in Patrick Graham's defense. Through two weeks, the Clemson product has played 27 percent of the defensive snaps and logged one tackle and one quarterback pressure.
Based on his role and production, Ferrell won't garner a big return. However, the Raiders could get something back for a player who will likely depart in 2023 free agency anyway. The Cleveland Browns, meanwhile, could be inclined to take a flier on Ferrell.
The Browns had their own collapse Sunday, squandering a 13-point lead with less than two minutes remaining—and losing because of a missed extra point. Busted coverage helped the New York Jets engineer the comeback against Cleveland, but the Browns' lack of a pass rush allowed Joe Flacco the time needed to take advantage.
The Browns pass rush was effective for much of Sunday but less so after Jadeveon Clowney exited in the third quarter with an ankle injury. According to Chris Easterling and Nate Ulrich of the Akron Beacon Journal, Clowney left in a walking boot after the game—never a good sign.
The Browns have announced Clowney will miss Week 3.
If he misses extended time, Cleveland will be scrambling to find a complement to star Myles Garrett. Ferrell, who had 4.5 sacks as a rookie, could be a nice project to include in the rotation.
D'Ernest Johnson to the Los Angeles Rams
Rams Get: RB D'Ernest Johnson
Browns Get: S Terrell Burgess
The Browns should have handled the Jets on Sunday, and they would have if Nick Chubb had stopped short of the end zone on Cleveland's last scoring drive. Had he not waltzed into the end zone, the Browns would have had a 1st-and-goal with less than two minutes and the Jets out of timeouts. A couple of kneeldowns and the game would have been over.
This was the only glaring mistake by a Browns ground game that has been dominant through the first two weeks. Cleveland has tallied 401 rushing yards on 5.3 yards per carry.