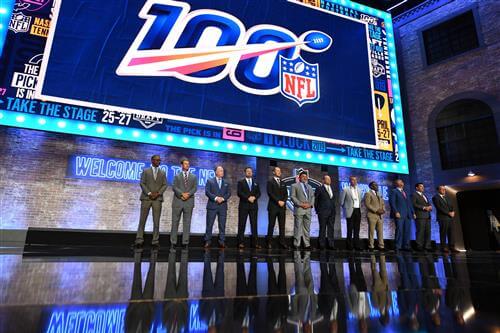 As the 2021 NFL Draft closes in, there are certain teams more under the microscope than others, and facing the most pressure to emerge with a strong rookie class.
Whether it's general managers or coaches on the hot seat, a recently shaky track record of picks or a lackluster free agency period, any number of factors could be at play that's putting extra heat on several notable front offices.
Here's a look at the five teams who most desperately need to nail the NFL Draft this year.
San Francisco 49ers
Believe it or not, the two teams ahead of San Francisco aren't under more heat than the 49ers. Jacksonville has a no-brainer No. 1 pick in Trevor Lawrence, and the New York Jets seem locked in on Zach Wilson, whose arm talent has drawn comparisons to Patrick Mahomes and Aaron Rodgers. Whatever happens for the rest of Jaguars and Jets drafts — and both teams have an additional first-round selection — they should be set at the most important position.
But because of San Francisco's reported serious interest in Mac Jones, no team will be under more scrutiny if the Alabama QB is the 49ers' choice at third overall. Jones is apparently "locked in" as the eventual successor to Jimmy Garoppolo, which is rather baffling.
Higher-upside signal-callers like Justin Fields and Trey Lance are expected to be available. If Shanahan has any reservations about their ability to play right away, who cares? That's why Jimmy G is there to be a stopgap starter who can help the 49ers win this coming year.
Jones feels like he has a similar ceiling to someone like Kirk Cousins or Derek Carr. There's nothing wrong with that per say, because both are serviceable, even arguably high-end starters who'd fare better if the team around them had more talent. That said, they're not at all in the mold of someone like Lawrence, Mahomes or Rodgers.
Injuries plagued San Francisco last season, and while Garoppolo will get his shot to be the starter, if the 49ers whiff at third overall after trading two future first-rounders, they won't be set up well for the future in an NFC West that features stud QBs in Russell Wilson, Kyler Murray and Matthew Stafford.